Its Not How but Why
June 25,2013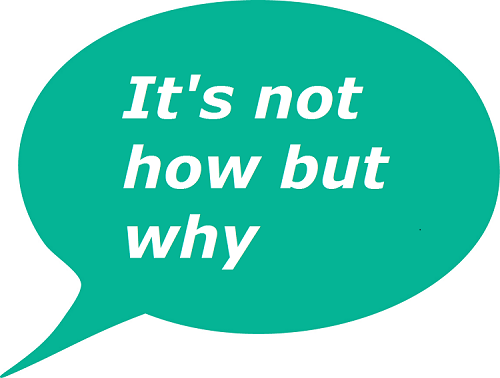 Increasingly we are being asked for help by people who are using Social Media but who aren't getting the results they would like. A lot of them are concerned that they aren't "doing it right" whatever doing it right might be. A lot of people know how to do Social Media but don't know why they are doing Social Media.
Am I doing it right?
Are you "doing Social Media right" is the easier question to answer. In a nutshell if you are getting results such as web traffic or even leads you must be doing it right.
Is it part of your marketing?
We believe that Social Media is part of your marketing but shouldn't be your only marketing. We help the people we speak to use Social Media as part of their marketing plan. This might be as part of our wider step-by- step marketing service or as a standalone Social Media training. Firstly we help them identify the best Social Media platforms for their business and then we show them how to use them for the best results.
Don't forget other marketing channels
We always refer to Social Media as "content hungry" if it is part of a larger marketing campaign then it is much easier to find content to send out across Social Media. We recently blogged about Coca Cola's Share a Coke campaign. While the success of this campaign has been through people sharing pictures of bottles or cans of coke with their name it also used more traditional marketing such as TV and events.
Do what you want to do
Ultimately as you gain confidence using Social Media you will develop your own style. We read lots of conflicting information about what you should and shouldn't do but in the end it is your decision if it is right for you and your business. In some people's eyes any automation of Social Media is a "no no" but we find that a little bit of automation works for us. Other people like to be controversial and if it works for them who are we to say it is wrong.
Know what you are aiming for.
The only way you can judge if your Social Media campaign is successful is by working out from the outset what you want to achieve. Do you want more web traffic Do you want to make contact with specific people? Every business will have different aims and ways to get there but as long as you do achieve your aims then you are doing it right.
Written by Gillian Chappell
Leave a comment